What's So Dead About Deadstock?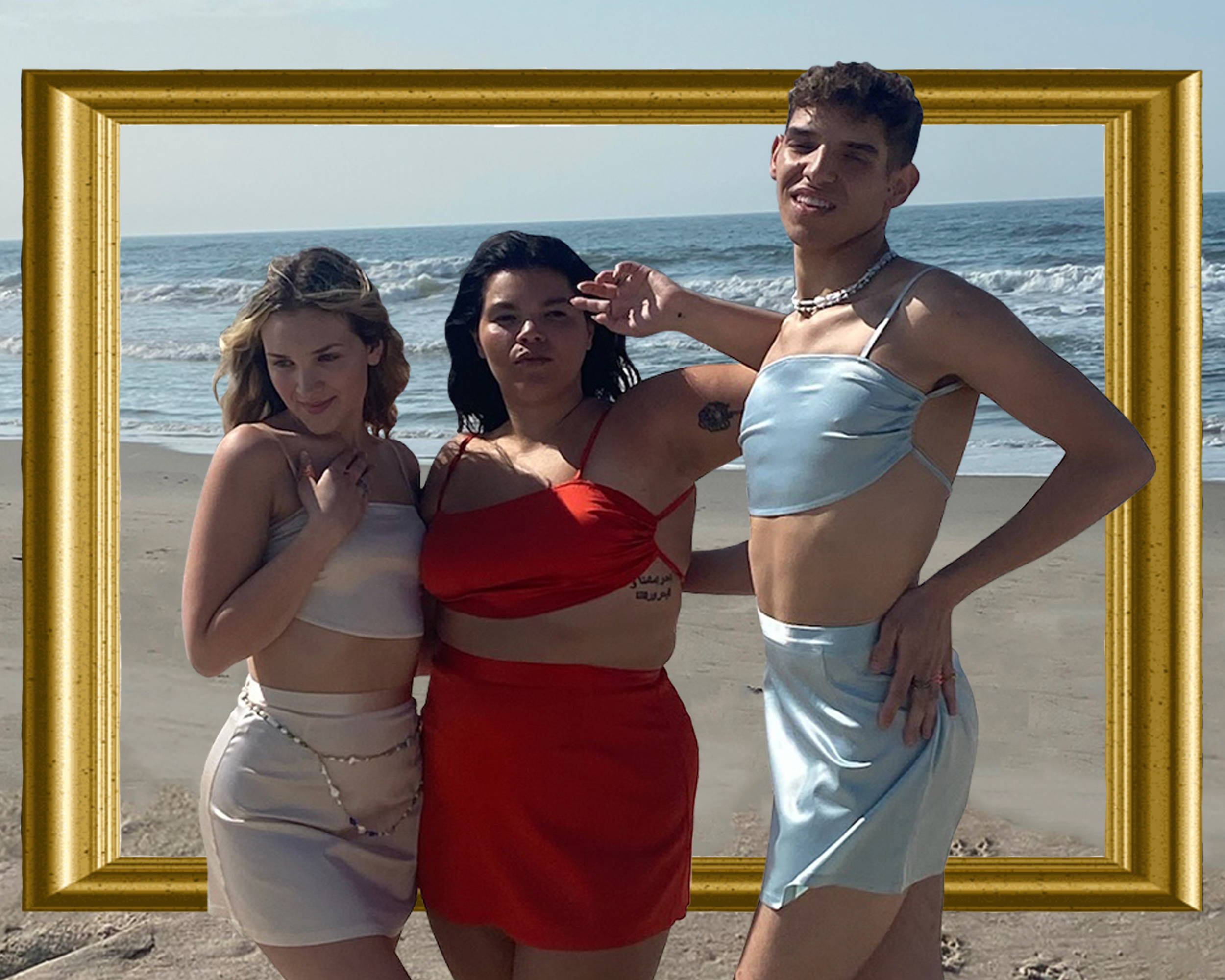 ---
Here's what to expect if you keep reading...
As a sustainable brand, T.W.I.N. only uses deadstock materials.
What does that mean? Deadstock fabric is the surplus material sitting in production mills, which once manufactured was never used.
One difficulty of using deadstock is that there's a finite supply and quantity of materials, so we often have to select fabrics multiple times to find the right one.
However, to us, the pros outweigh the cons, as our garments are limited edition and ethically sourced.
Every piece in our collection has its own sustainable features.
---
From the moment T.W.I.N. was created, sustainability was not just a priority, it was a requirement. While we're a team that loves fashion as an artform, we also recognize its many faults, specifically, its negative environmental impact. In fact, the fashion industry is the second-largest consumer of the world's water supply and 85% of all textiles go to the dump each year. 
While we're not perfect, and no fashion brand can be fully sustainable, we make every effort to be as ethical as possible. To that end, we only use deadstock fabric. The term 'deadstock' is a bit of a buzz-word in the fashion world right now, but what does it actually mean? Deadstock fabric is the surplus material sitting in production mills that was manufactured but never used. We choose to use deadstock rather than creating waste by manufacturing our own material.
Deadstock fabric is certainly a more sustainable option in fashion production, but it's still a symptom of a deeper problem. Mills often overproduce because they know eventually someone will purchase the excess material.
Choosing deadstock is the ethical choice, but it's also a difficult one. Why? It means that we are limited in both type and quantity of materials when we're designing our collections. We can't tell you how many times we've chosen a fabric only to hear back that they don't have enough to produce even twenty pieces.
One major benefit of using deadstock is that all of our pieces are limited edition. Once we run out, we run out! No restock. When you buy T.W.I.N. you're not only making an ethical choice, but also buying a unique, special piece aka. you likely won't run into someone with your outfit at the party.
In order to be as sustainable as possible, transparency is key when it comes to production. We proudly manufacture at a woman-owned factory in Huzhou, China. Huzhou is known for its textiles and is called the City of Silk. All of our deadstock fabrics are purchased on the local market next door to our manufacturers, so there is less fuel usage on transportation and less fabric wastage.
One thing we've noticed is that a number of sustainable brands hinge their sustainability on their garments being "Made in America." While this can lower a brand's carbon footprint if the fabrics are also produced in the US, it is more often the case that the fabrics used in American produced goods come from abroad. This undermines sustainability and is one of the main reasons why we place so much emphasis on transparency.
We double down on sustainability by choosing (1) deadstock fabrics that are (2) sustainable. For example, 50% of our collection is made with TENCEL, an eco-fabric that is kinder to the planet. And when we incorporate limited synthetic fabrics, it specifically supports our commitment to quality by adding softness and strength to the natural fibers.
While our brand as a whole has a sustainability journey, so does each piece we produce. We put in the work to ensure sustainability is incorporated into every aspect of our business and each product.
As we enjoy sharing this with our customers, we are always available to answer any questions you may have about a particular piece and its sustainability. Feel free to reach out over IG or email.
---