Colorful Pants for Spring
Vogue recently published an article written by Madeline Fass, "How to Style Spring's Colorful-Trouser Trend," following trends at Sydney Fashion Week, and some of the pieces looked a little familiar... Needless to say, T.W.I.N. designer Isabella Serrani was perfectly on-trend with our Spring collection, predicting that the masses would be craving vibrant colors and patterns. We recreated some of Vogue's street style pics with T.W.I.N. items to offer up some inspo, so that the next time you're in the mood for some high-saturated style you know what to do!
---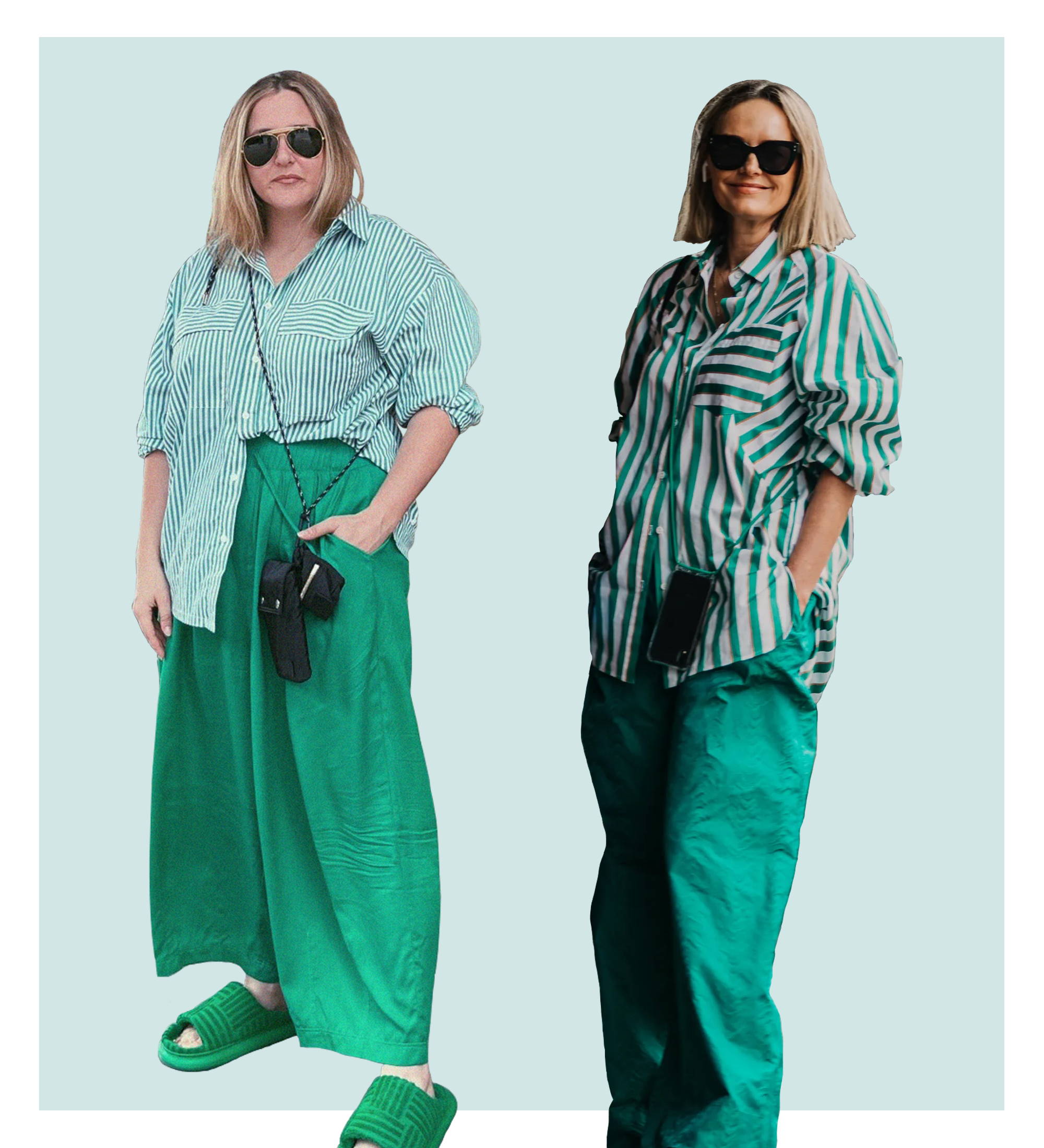 Isabella wears the Utility Shirt and Balloon Pant in XL.
Our Utility Shirt and Balloon Pant are a match made in heaven. This pair makes for a breezy, easy look that's all about comfort. A lighter take on the monochrome look, this is a subtler way to chicly match your shirt to your trousers. The layering of boxier silhouettes is stylish and breathable, and a French tuck shows off the pants' extra wide 3" waistband with reinforced stitching. Take your outfit a step further with shoes in a similar shade.
---
---
If you're ready to go full monochrome, wear our Blazer with the matching Balloon Pant in fuchsia. The punchy bright pink is balanced by the unstructured and relaxed shape of the blazer and trousers. This pairing is as comfortable as your favorite pajamas, while exuding style and sophistication. Both pieces are made of the smooth, drapey eco fabric TENCEL™, which will keep you cool on even the swampiest days so you can suit up all summer long. Fun fact: Our Blazer features a versatile double lined sleeve with an inner cuff, so the sleeve can be rolled up for a customized, tailored look, even if you're petite.
---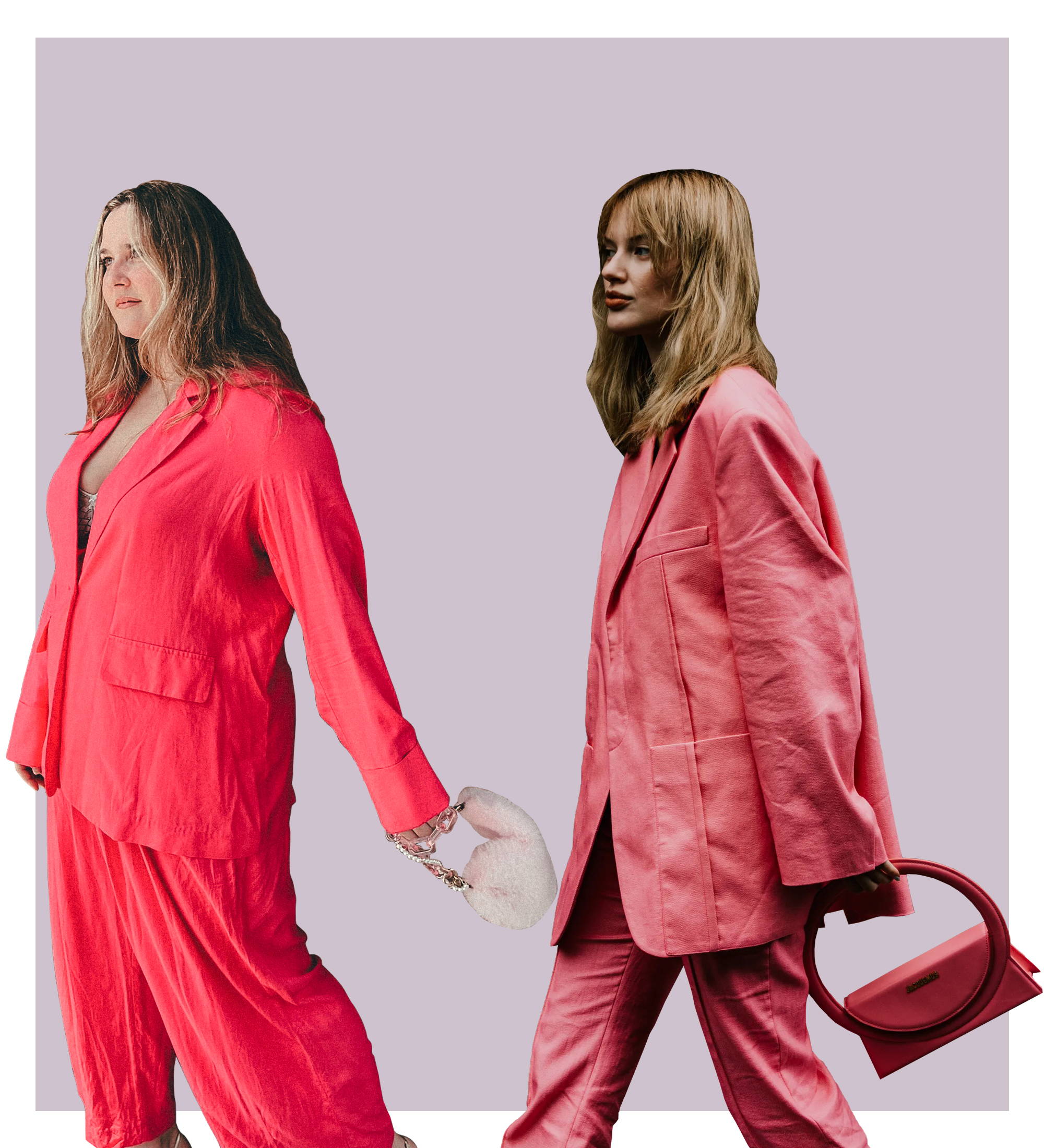 Isabella wears the Blazer and Balloon Pant in XL.
---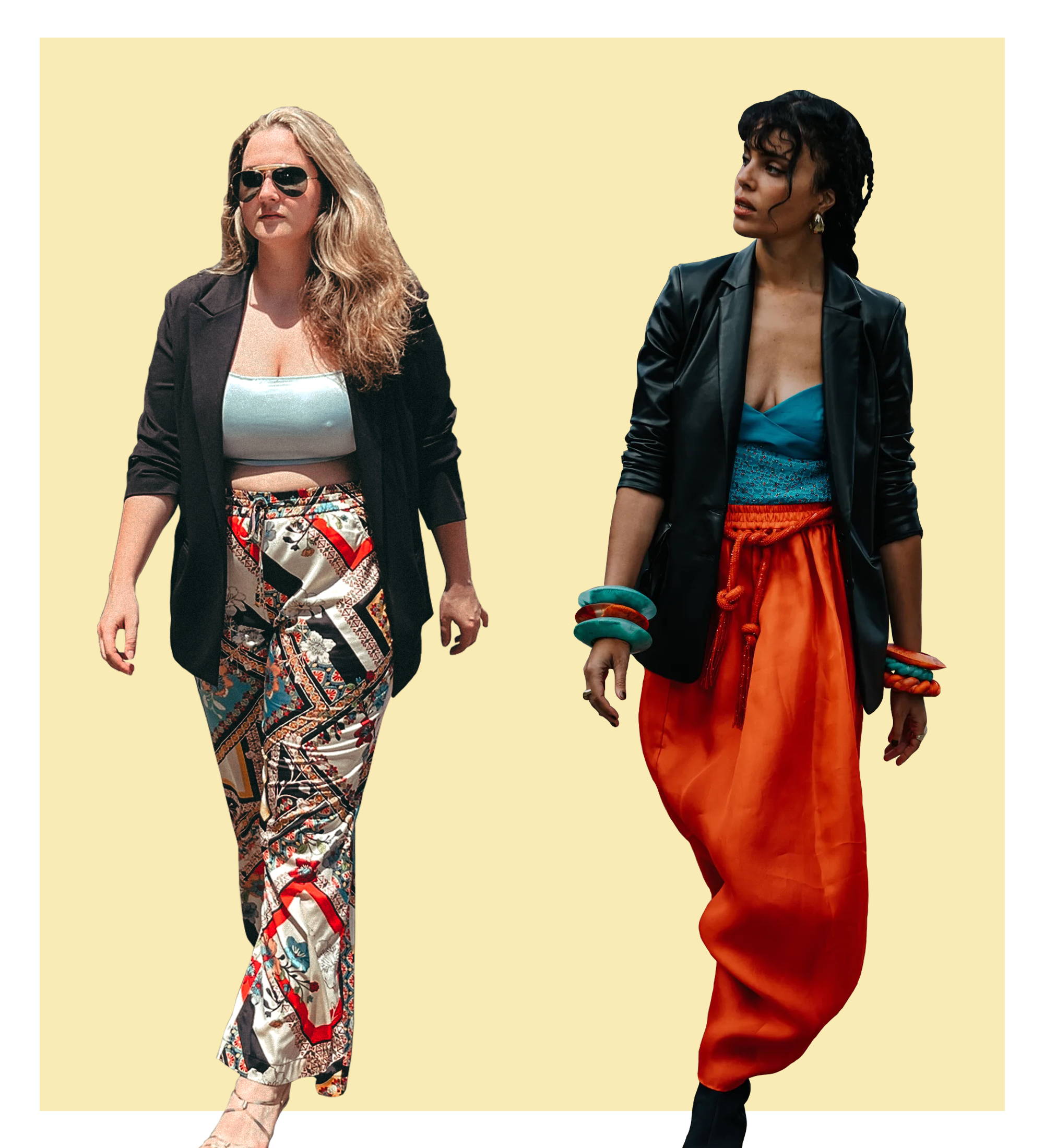 Isabella wears the Satin Bralette and Bandana Pant in XL.
---
Balance the colorful, silky print of our Bandana Pant with our baby blue Satin Bralette. Top it all off with our black Blazer. These pants will become your summer go-to, they're wrinkle-proof and perfect for travel. Made of light, breathable,deadstock viscose fabric, you'll look polished even if you (literally) throw them on. The bralette matches the silky texture of the trousers while bringing in a softer pop of color. It's also incredibly stretchy, so it'll support the girls (Isabella is a 34F and wears an XL). This look is funky yet polished, making it versatile enough for the office (Blazer on) or a summer soirée (Blazer off).
---